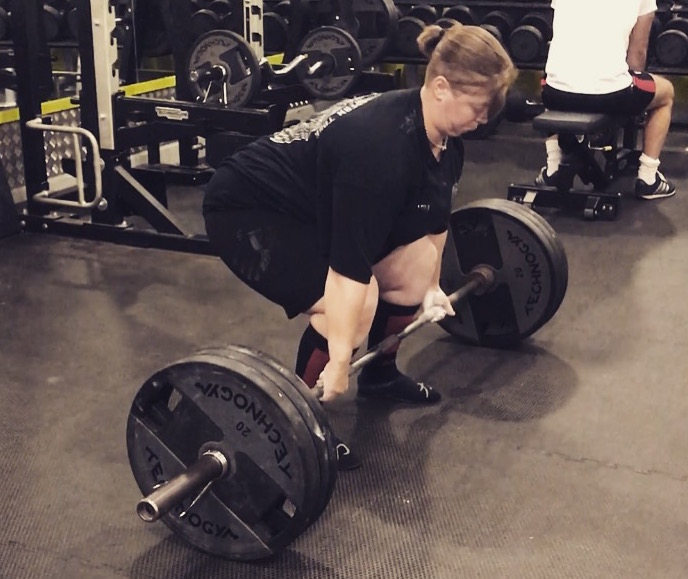 Katie has been my personal trainer for over 4 years. I love my gym sessions! I have a pretty physically demanding job, which carries long working gruelling hours and what can be a particularly unhealthy lifestyle.
Katie has literally turned my life upside down and given me the best hobby ever – making me better, fitter and stronger than I ever thought I could be.
I have several old injuries which I thought would prevent me from certain exercises but Katie proved me wrong time and time again.  There is a sense of pure ease when training with Katie, this has only stoked my competitive fire in my belly. Who knew I'd ever be able to lift over 100kg?? Katie knew!
If it's loosing weight, getting fitter or getting stronger. No goal is too big for Katie. Embrace the challenge and just walk through the door to the gym. Katie will be there, waiting. Waiting to embrace and achieve, above and beyond.
– Leila Bundy