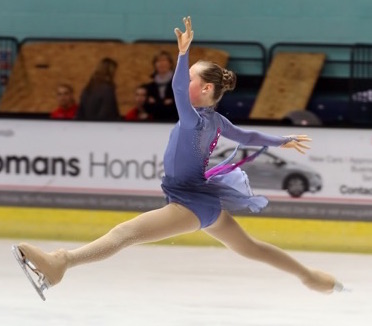 When my Mum said I was going to the start going to the gym and have a PT session, the first thing that came into my mind was what happens if we don't get along.
The first day I went I was quite shy and did not talk much, but despite that, Katie was very approachable and very funny. Although we laughed a lot and got on so well, Katie worked me incredibly hard and would never let me take the easy route. By the end I was alway bright red.
From then on, I always had a positive vibe when I entered the gym and love working out with Katie. I saw a massive improvement in my strength and fitness. Katie also always researched my sport to find the best ways to help me. I have seen a massive improvement in my ice skating.
– Milly Minns – 13 year old competitive figure skater