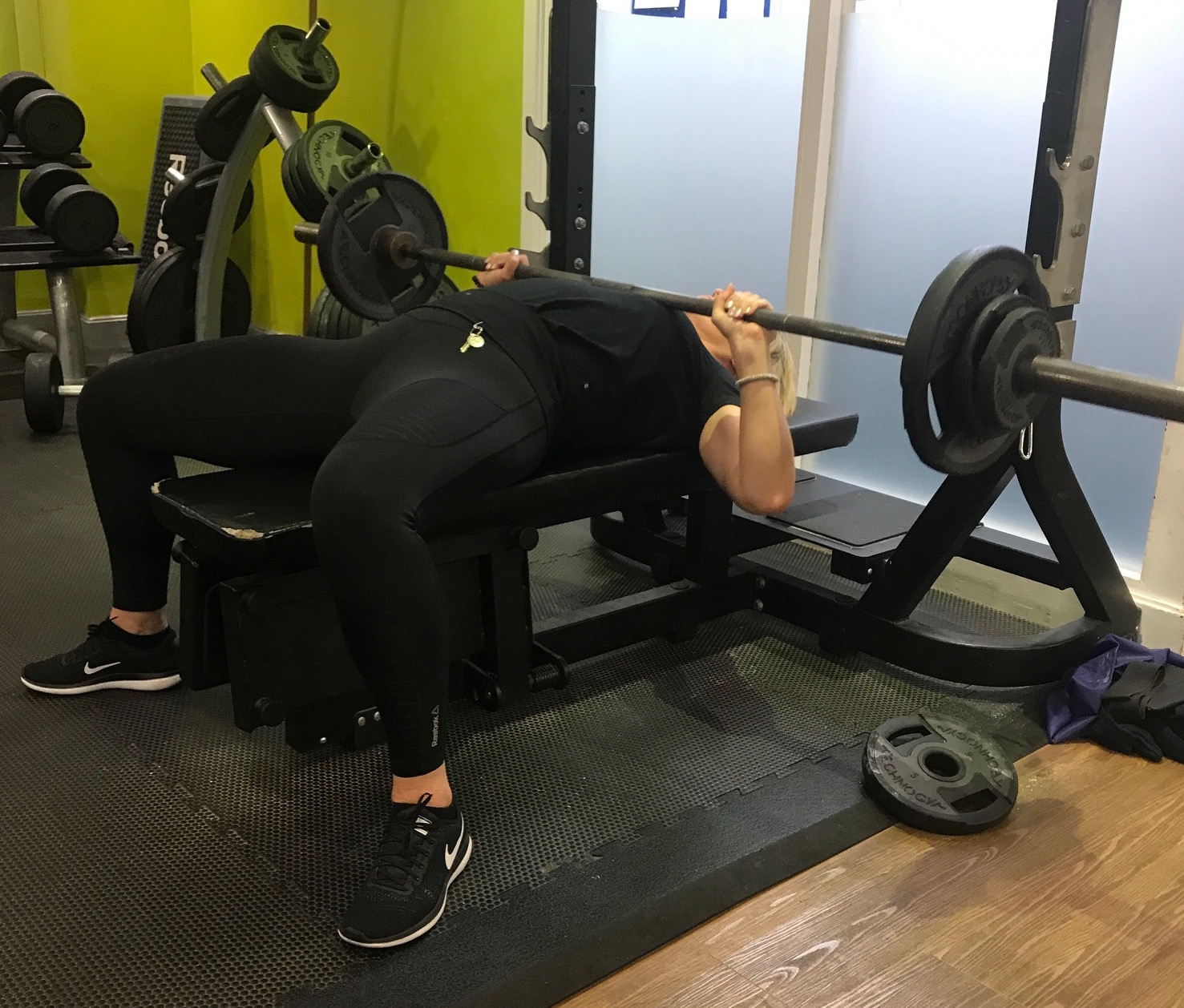 I was recommended to Katie Girdler over 2 years ago by a friend of mine who had talked over dinner about her amazing PT. Not having ever been to a gym I hadn't a clue what she meant by PT and had to ask.
I'd been on a radical diet and lost a lot of weight but the scheme I'd signed to gave no advice regarding how to keep the weight off without feeling utterly starving all the time ……so I asked my friend for Katie's number and went for a consultation.
Katie never made me feel stupid for not knowing what to do at the gym. She was patient and worked out a plan to build my strength, flexibility and cardio ability. We started slow and her clear instruction and demonstration of the 'right' technique meant I quickly improved, loved our sessions and began to want to test how strong I could get.
At 42 I now regularly 'lift heavy'. I've participated in powerlifting competitions, winning my age group in one and bringing home a medal to show my two little girls.
Katie has been there to support and coach me every step of the way and has become a trusted friend who I admire for her enthusiasm and lack of judgement. I'm strong, and I now have a range of movement and mobility that not everyone at my age can say they've achieved.
Katie designs bespoke sessions for me varying the programme depending on my aims and motivating me along the way – I'm still learning and improving. Ultimately she has allowed me to set an example to my children that fitness is attainable and my goal is to run after, and with them for the longest time possible.
Oh, and instead of 'bingo wings' I now have 'guns'!
– Sally Davis